AZATEK
Stand: G40
Instruments
Needles and Syringes
Orthodontic Suppliers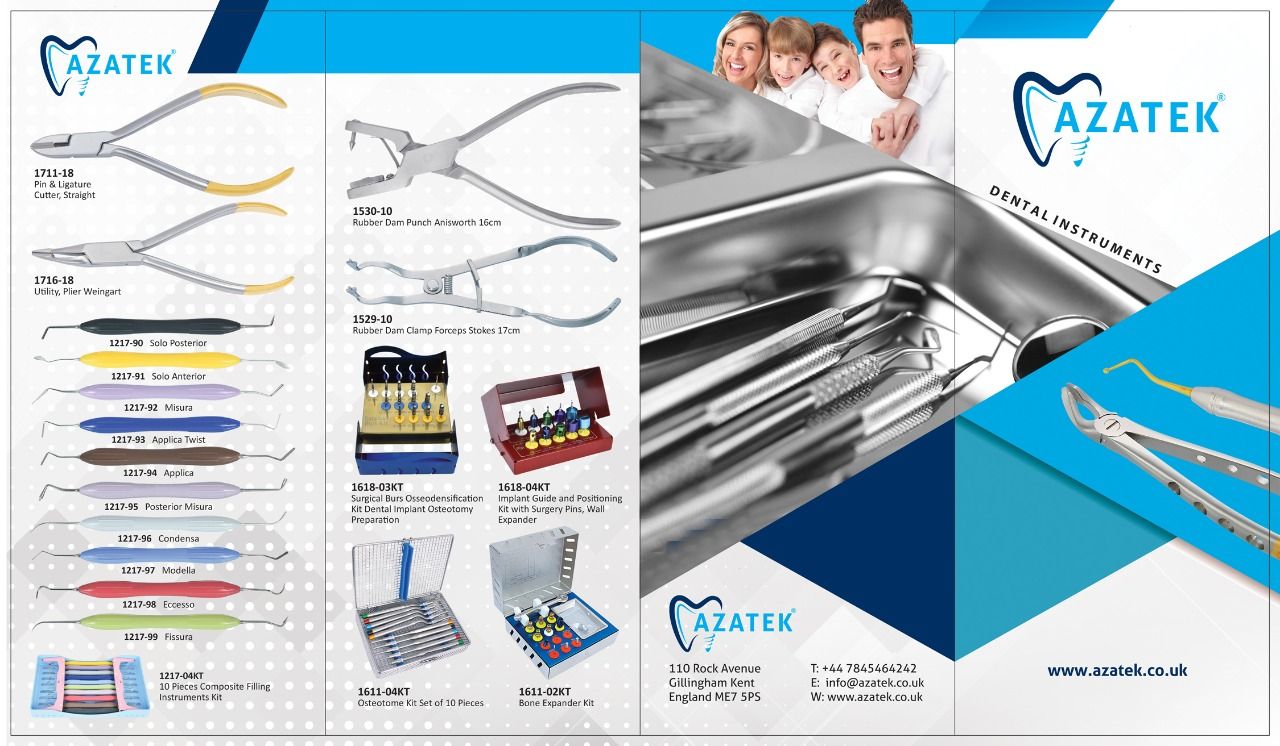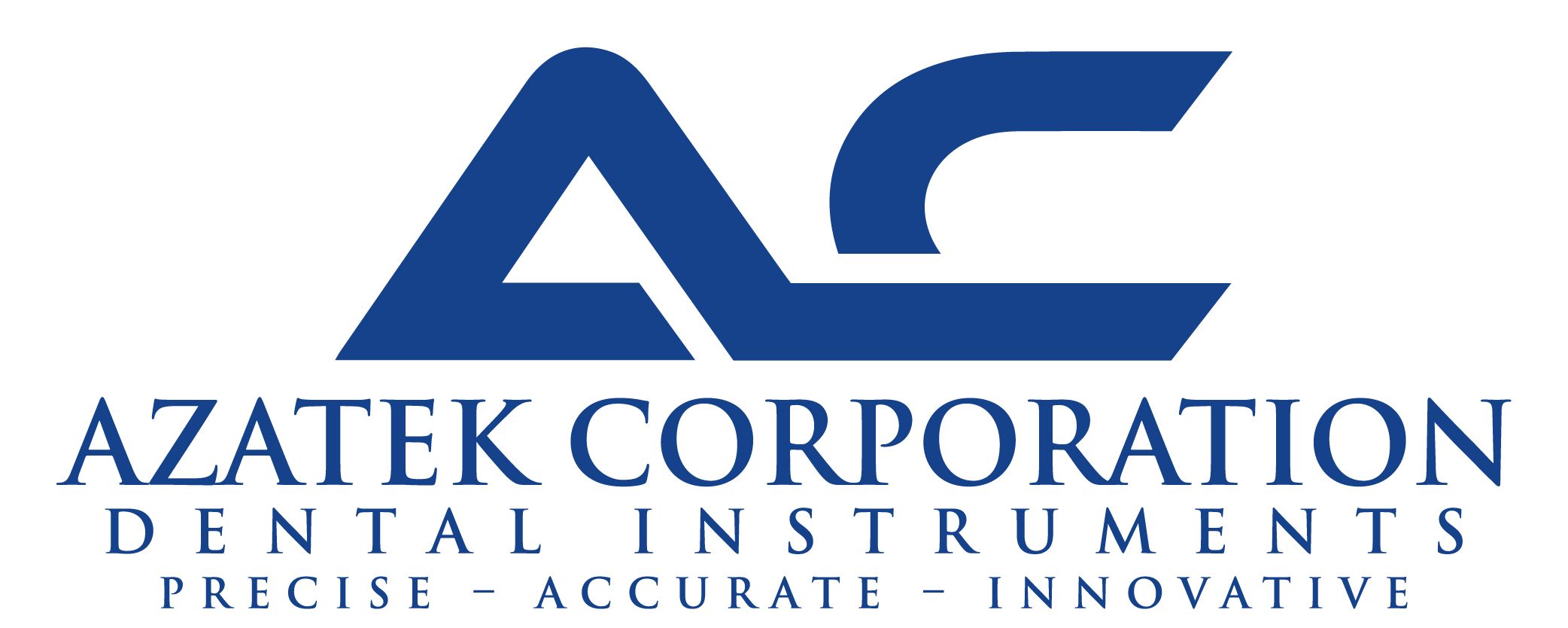 Azatek, a customer focused local company serving national and international dental care facilities by offering full range of its own brand dental Instruments. All of our instruments are made with high quality medical grade stainless steel having perfect design, shape, dimensions, hardness and weight.
In addition to thousands of catalogue models, we can also design and develop customized instruments as per your special needs and usage. For full range of our instruments, visit our website.
Our Customer's Feedback
There are thousands of satisfied professionals all around the world who have already been using our instruments. You can review hundreds of feedbacks of our valued customers at our eBay store www.azatekEbay.store
Customer Support and Guarantee
We always give 2-5 years guarantee of our instruments for material, functioning and durability. The instruments can be replaced with new one or refurbished as per requirement. We have a dedicated and professional team in our customer support. Our customer support service can be contacted 24/7 through email, WhatsApp or phone.
How to Order
online shop at www.azatek.co.uk
eBay Store at www.azatekEbay.store
Phone / WhatsApp (number)
Return Policy
We design our instruments to help you perform as per your expectations. We give 60 days to test our instruments confidently knowing that you can return for any reason within those 60 days.
There are no return fees so go ahead and purchase Azatek Instruments with confidence.
Once we've received your items at our return center, we'll process your return and issue a refund to your original form of payment, usually within three working days.
Address
110 Rock Avenue, Gillingham, Kent, England
Kent
Gillingham
ME7 5PS
United Kingdom