DD
Stand: E40
Compliance / Support Services
Consumables
CPD Education / Training
Facial Aesthetics
Orthodontic Suppliers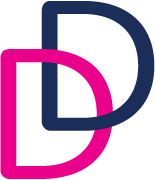 Founded over 50 years ago, DD supplies over 12,000 UK dental practices, 6,000 medical beauty clinics and is expanding to reach 18,000 specialist beauty salons all across the UK and ROI.
DD is unique as it is the only company to offer an extensive range of specialist products, equipment and support services across both the dental & beauty markets.
Our customers have access every day to a wide range of dental practice equipment and repairs undertaken by the largest team of engineers in the industry. To support the sale of our dental and beauty products customers can also benefit from product training and treatment programmes.
Address
6 Perry Way
Witham
Essex
CM8 3SX
United Kingdom