Flexibility to create a new path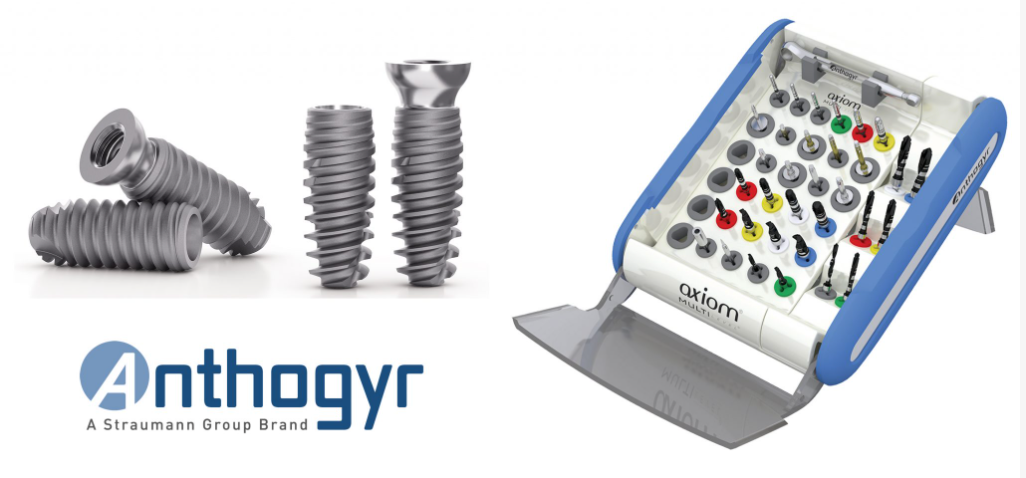 The Straumann Group presents Anthogyr solutions...
Now that implant dentistry is the gold standard treatment for partial or complete edentulism, it's important that systems and techniques can be adapted for a wide range of clinical situations. Finding an implant product portfolio that meets the needs of different cases, all the while still optimising aesthetics, function and longevity of outcomes, is crucial for the modern implant dentist.
A flexible solution
Anthogyr, a Straumann Group brand, offers a bone level (BL) endosseous implant designed for biological integration and tissue level (TL) transgingival implant designed to optimise biological safety as part of their portfolio. Available in two thread designs REG and PX and several different lengths and diameters to give you flexibility to suit your clinical needs.
The Anthogyr system can be tailored for a variety of clinical indications, including where lower bone density is identified and in extraction sockets.
In addition to the superior flexibility of the system, the Axiom Multi Level solution has proven strength and durability. Both the TL and BL implants have demonstrated high dynamic strength well above the 200N industry standard.[i] They also provide longer-term stability, with one study confirming a survival rate of 97% for Axiom BL implants after 3 years, with minimal bone loss and excellent aesthetics maintained.[ii]
See for yourself how the innovative system improves access to implantology for more patients, with greater comfort and performance in everyday practice by signing up for a Test Drive today!
Anthogyr Test Drive
Putting you in the driving seat, the Anthogyr Test Drive provides a fantastic opportunity to trial the system in your own hands, in your own practice. The programme includes:
One day use of the Axiom Surgical Kit
One complementary Anthogyr implant
Support from a Territory Manager on the day of surgery
Half price restorative components on selected items
Offering all this and more, it's no wonder the Axiom Multi Level implant from Anthogyr has been a favourite in the profession for over a decade. To find out how the portfolio could support your implant dentistry and give you the flexibility you need to treat a variety of patients, contact the Straumann Group or visit the website today.
For more information and to book your Anthogyr Test Drive, visit www.anthogyr-uk.co/testdrive
---
[i] Axiom Multi Level validation report. https://www.anthogyr.com/axiom-BL-bone-level-implant (Accessed April 2020]
[ii] Salina, S., Gualini, F., Rigotti, F., Mazzarini, C., Longhin, D., Grigoletto, M., ... & Esposito, M. (2019). Subcrestal placement of dental implants with an internal conical connection of 0.5 mm versus 1.5 mm: Three-year after loading results of a multicentre within-person randomised controlled trial. International Journal of Oral Implantology, 12(2).