02 Sep 2021
Business programme highlights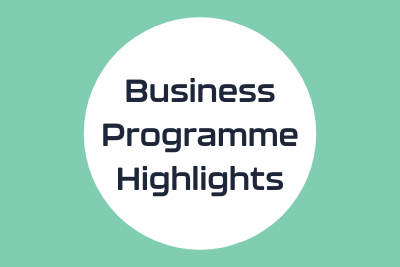 Though quality patient care remains the top priority for dental practices – and always will – it is still important that they are run efficiently. This can be a tricky area for principals whose expertise are in dentistry rather than business management, but there are plenty of things you can do to enhance operational effectiveness. Delegates can gain plenty of information and guidance on all manner of business topics at the Dentistry Show London – below are just some of the highlights…
NHS & Business Theatre
Scott Gidman, Mediestates "Practice valuations, the current UK marketplace and forming an exit strategy"
Scott will provide a brief introduction to the UK dental market, as well as what practice owners should consider when thinking about their exit strategy. He will also cover different deal structures and how you can maximise your assets for the best possible selling experience. Gain insight into how the selling process works and what you may be able to do to optimise your practice valuation.
Chelsea Stewart, Practice Made Perfect: "Social Media is destroying your brand: Learn how to use it the right way to retain and attract patients"
With more people using social media and more dental practices looking to harness the power these platforms offer, it's important to optimise your online presence to get the most from it. Similarly, it is crucial to understand what you shouldn't be doing and what might be causing more harm than good – don't miss Chelsea's session to find out how you could change your approach to social media for the better.
Sarah Hallet, Software of Excellence: "The Impact of the Patient Experience in a Changed World"
Patient communication is becoming more important than ever in the modern world of dentistry. Knowing how to engage and making it simple for patients is crucial for the best results. Sarah will consider how you can encourage interactions that build value and trust, including what role your technology might be playing. In this and other areas, Sarah will discuss how to attract new patients, reduce admin and really stand out from the crowd.
Simon Gambold: "Leadership in Practice"
Simon will discuss the importance of strong leadership in the dental practice, as well as offering ideas on how to improve it. Knowing how to engage with the team, drive an outstanding patient experience and improve productivity are all vital when looking to create a happy workplace. Delegates will have an opportunity to review the leadership process as designed for dental practices, while also learning how to build sustainable practice growth by engaging the team's hidden potential through establishing an effective business culture and ethos.
Chris Barrow and Lisa Bainham: "Practically Perfect Practice Management"
Effective practice management is critical for any well-functioning dental practice. It requires practical work systems that allow control of finances, team and growth. It can also help to significantly minimise stress and help teams to work smarter not harder. Chris and Lisa will each share their extensive expertise in the field, offering a wealth of tips and practical advice to help delegates improve their own management protocols for the benefit of their patients, colleagues and business. You will learn how to improve the patient journey, attract and retain patients, and reduce management stress.