12 Oct 2023
Dentistry Show London 2023: An astounding success with record attendance!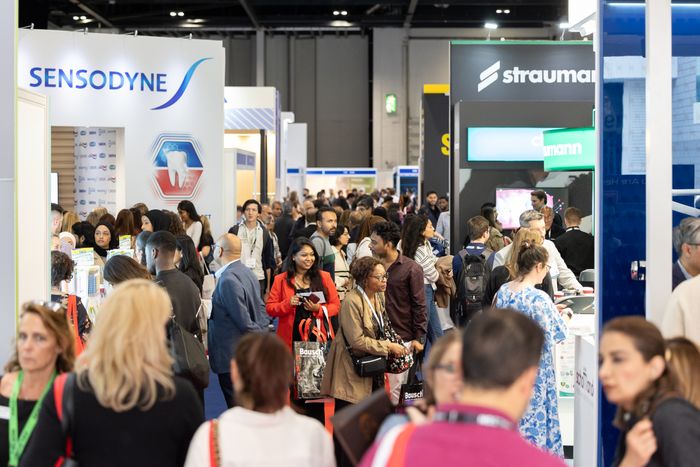 Dentistry Show London (DSL), one of the most anticipated events in the dental industry calendar, concluded its highly successful two-day show on October 6th and 7th 2023. This year's show surpassed all expectations, hosting a record-breaking number of attendees, exhibitors, and thought-provoking speakers.
With enthusiasm and excitement filling the exhibition hall, Dentistry Show London 2023 proved to be a must-attend event for dental professionals from across the south and beyond. Over the course of the weekend, more than 4,000 delegates flocked to the ExCeL London, making it the largest gathering of dental professionals in the capital.
The exhibition floor was abuzz with innovation as over 150 exhibitors showcased their cutting-edge products, services, and technologies. Attendees had the opportunity to explore the latest advancements in dental equipment, materials, and software, gaining valuable insights into the industry's future.
One of the highlights of Dentistry Show London 2023 was the broad lineup of speakers who delivered thought-provoking presentations on a wide range of topics in the dental field. Over 100 speakers, including experts, dental practitioners, and industry leaders, shared their knowledge and expertise, inspiring attendees with their insights and groundbreaking research.
DSL were thrilled to welcome Eddie Crouch, Chair of the British Dental Association, who delivered his presentation, 'Addressing the latest developments affecting the dental industry' to a packed theatre. Tripat Mahajan also presented 'An Update on Mouth Cancer', which saw hundreds of keen delegates taking their seat in the Enhanced CPD Theatre for this important topic.
"Every year, Dentistry Show London aims to raise the bar for the dental industry, and this year was no exception," said Alex Harden, Portfolio Director. "We are thrilled to see such an overwhelming response from our attendees, exhibitors, and speakers. The show's continued growth and success are a testament to the unwavering dedication of the dental community to providing top-notch oral care and advancing the industry. It reaffirms our commitment to providing a platform for networking, learning, and innovation within the dental community."
Dentistry Show London also facilitated numerous networking opportunities, fostering connections among dental professionals, suppliers, and educators. Attendees were able to engage in meaningful discussions, exchange ideas, and forge new partnerships that will undoubtedly contribute to the continued growth and advancement of the dental field.
For those who missed out on this year's event, mark your calendars for Dentistry Show London 2024, taking place on 4th & 5th October at the ExCeL London, which promises to be even more exceptional. Stay updated with the latest news and announcements on Dentistry Show London here.