02 Sep 2021
Digital programme highlights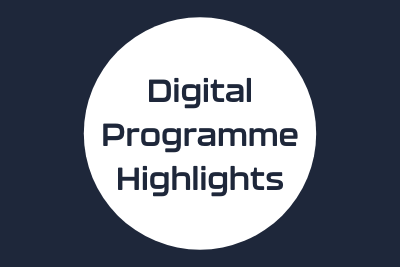 A major part of dentistry today is linked to digital technology, with solutions designed specifically to enhance speed, accuracy and predictability of clinical workflows. The programme for the Dentistry Show London does, therefore, contain various sessions dedicated to the topic – with many examples of the tech available to browse across the trade floor for convenience. Here are some of the key sessions exploring digital dentistry for you to enjoy during your visit…
Private & Aesthetic Dentistry Theatre
Dr Veronique Sauret-Jackson: "CBCT - How to help yourself see more"
Dr Sauret-Jackson will be discussing the applications of CBCT in dentistry, which have increased over the years even though many of the technical and knowledge barriers remain. The aim is for delegates attending this session to come away with a deeper understanding of the importance of CBCT imaging, as well as the limitations that exist with different brands and different set-ups. There will also be the chance to learn more about the educational needs that relate to CBCT in terms of image acquisition and interpretation, enabling clinicians to more effectively support their clinical decision-making processes. If you're hoping to be empowered to make the very most of your CBCT images, this is the lecture for you!
Corporate and Laboratory Update Theatre
Anthony Laurie, master dental technician: "Transitioning from Analogue to Digital Dentistry"
Anthony lectures extensively in the UK and abroad and is the author of numerous publications, including the Technical Appendix to Failure in the Restored Dentition – Management and Treatment. He will be sharing his own experiences and offering practical advice to help colleagues make the change from analogue to digital dentistry. If you'd like to be better prepared for some of the potential challenges and learn more about how to fully maximise on the potential advantages, you can get all the information you need from Anthony!
Digital Dentistry Theatre
Professor Patrik Zachrisson: "In House Digital Aligners"
Discover how digital technologies can support the aligner workflow with a highly experienced and respected clinician in the field. Gain useful insight into the solutions available and how they work, as well as practical ideas on how to upgrade your current protocols for exceptional treatment and patient outcomes.
Professor Chris Lefkaditis: "Guided Implant Surgery with ExoPlan"
If you provide dental implants and you're looking to develop your skills and confidence to start taking on more complex cases, a guided implant technique might be of interest. Join Professor Lefkaditis to explore the software programme he uses, ask questions about his workflow and gain helpful hints and tips to optimise your own approach when you return to practice.
Professor Mario Beretta: "Digital workflow and one piece implants in full arch restoration. Clinical protocols"
Among the many benefits of digital dentistry, the literature suggests that it can achieve less discomfort for the patient and support better treatment planning for successful implant placement. Professor Beretta will share a specific clinical protocol with a one-piece implant, analysing clinical and biological advantages using a connection-free implant system. Delegates will be taken through the entire treatment workflow from assessment to implant restoration for full-arch rehabilitation.