23 Sep 2021
Getting businesses booming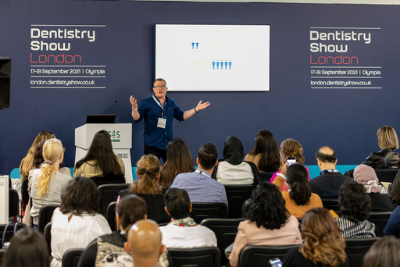 Clinical education was plentiful at the Dentistry Show London 2021, but so was business support and guidance.
Among the inclusive programme were various sessions dedicated to business optimisation and management, helping practice owners and managers to review and enhance various daily protocols and documentation.
Shaz Memon offered some interesting insights into how most practices are losing money through their websites, discussing the simple steps they can take to turn this around via a 'five-second test'. Shaz commented:
"We have found the average bounce rate for dental websites to be about 80%. This means that 80% of people who click on a practice website are leaving again within 20 seconds. With 20 years of experience in the dental marketing field, I am able to share some of the mistakes dentists might make that cause people to leave their websites too quickly."
For anyone considering the sale or purchase of a dental practice, Paul Wilkinson explored the key areas that mattered most for practice valuations and offered a positive outlook on how well the market has rebounded from Covid. About the session, Dr Tholdol commented:
"It was very informative with practical information that can be followed. I really liked the handout at the session too."
Other business-related sessions saw Les Jones make the case for transitioning from NHS to private dentistry, offering useful advice on how to make the change as successful as possible. Delegates could also gain insight into what it's like working with some of the dental groups and corporates, with sessions delivered by Eddie Coyle of Colosseum Dental and Andy Sloan of Portman Dental.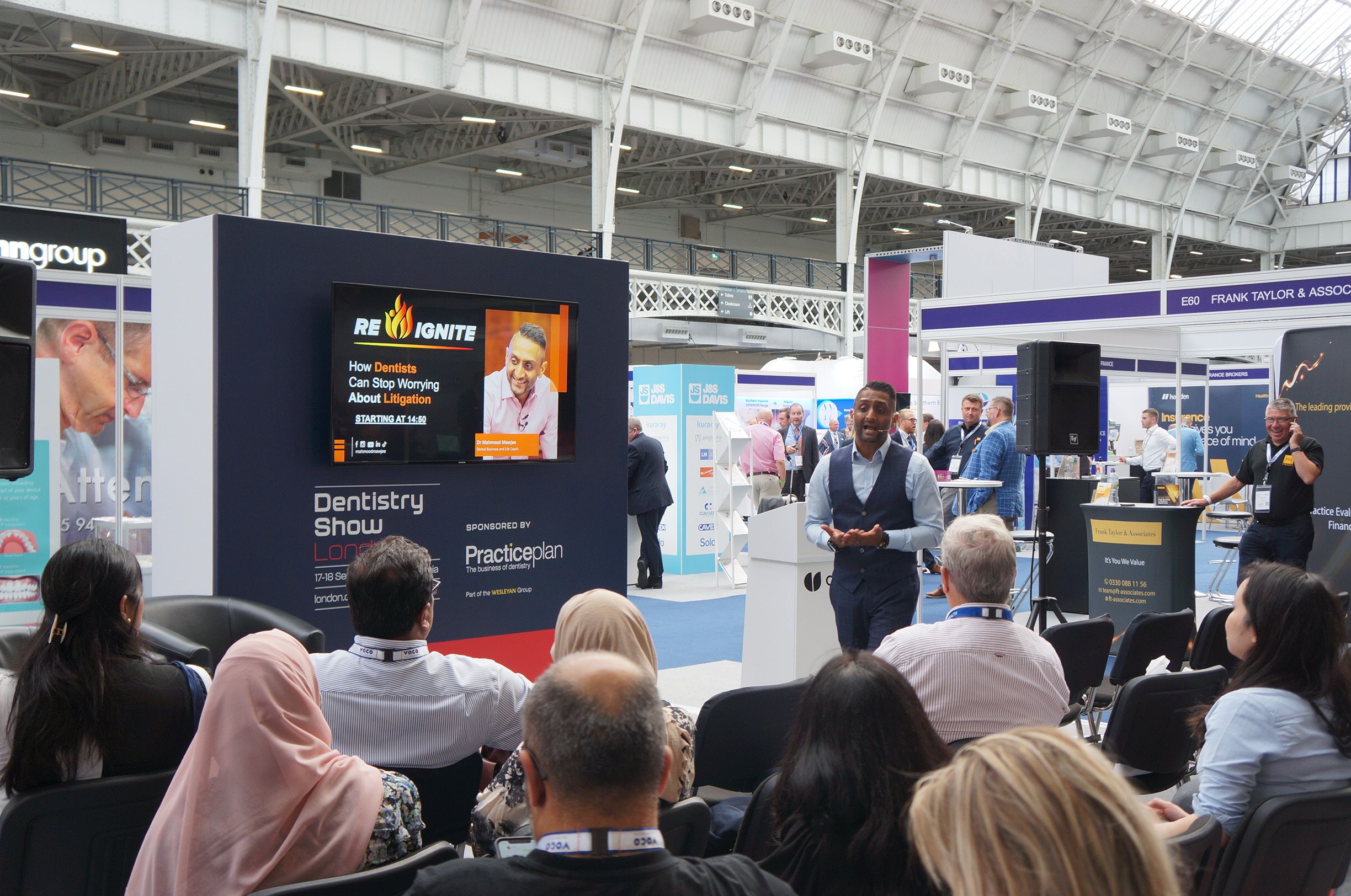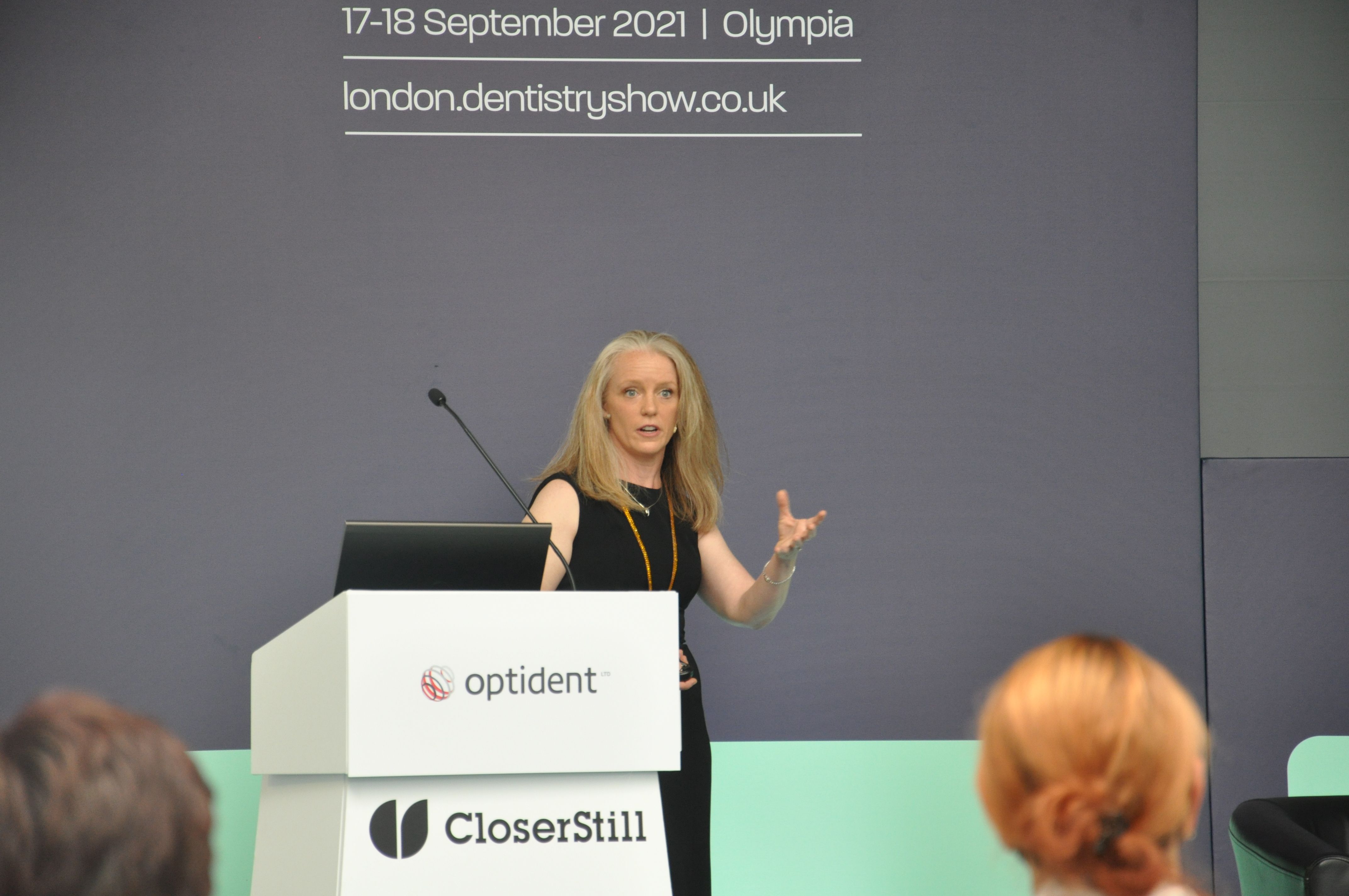 In the busy NHS & Business Theatre, Simon Gambold explored leadership in dentistry and what it means for the business and the team. Following the event, he commented:
"This was a great first event back. There was a good mix of exhibits and talks."
Reflecting the high-energy of the event, Mahmood Mawjee gave a passionate talk on how to stop worrying about litigation. Almost immediately he had the audience on their feet and engaging in the session, encouraging everyone to find what makes them happy and to incorporate that within their lives in a bigger way. He said:
"Life is about being happy, but a lot of dentists are not. This is still a great profession, but it is stressful and dentists need to learn to deal with that aspect better."
Delegate Nalin Karunaratne, a dentist with Mydentist, commented:
"I attended mostly for CPD and to find ways to improve skills. I'm also here to purchase products and find courses. It's always good to find ways to upgrade my practice and increase enthusiasm."
Aside from the educational aspects, the Dentistry Show London 2021 also presented the perfect opportunity for networking and product discovery across the trade exhibition. It offered everything that business owners and managers needed to not only facilitate business recovery from Covid, but to help their practices truly thrive.
We would love to see you again next year! We haven't opened registration just yet, but if you register your interest now you will be the first to know when we do.
The great news is that you don't have to wait until October to see us next. We also run the British Dental Conference & Dentistry Show Birmingham which will take place on 13th &14th May at the NEC Birmingham. We hope we will see you there too!