19 Jul 2022
The importance of planning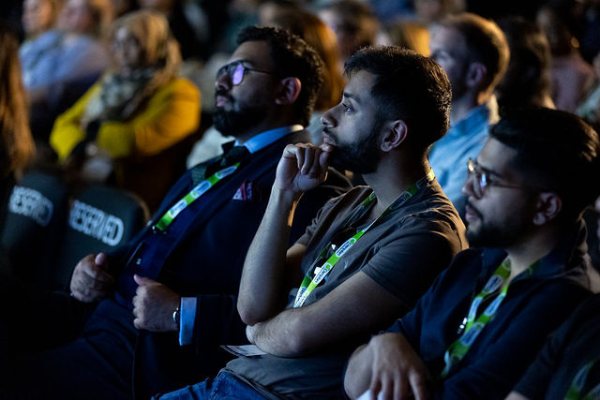 "We often overlook the importance of treatment planning…"; Dr Kunal Shah was keen to help change this during a lecture at the recent BDCDS. Speaking alongside Oliver Grandjean from Sop Swissmeda, Kunal shared his own experience of prosthetically-driven implant planning (PDIP) and this principle can help clinicians to avoid many of the issues that are commonly faced when executing implant cases.
Advocating for a digital workflow and the many benefits this can afford, Kunal spoke about the indications for a surgical guide and in what kinds of situations it may be useful. There was also a very helpful financial overview that demonstrated the initial investment in technology, like an intraoral scanner, alongside the income generated and the advantages that could be enjoyed in the longer term. In fact, there are both direct and indirect financial benefits in many cases when these solutions are used to their maximum potential – which certainly seem to outweigh the initial costs.
Ultimately, these types of technologies are becoming increasingly important to achieve ideal implant outcomes in a vast array of scenarios, especially given the impact they can have at the planning stage. As one would expect, the information you have at the start of treatment, the better you can prepare for every eventuality and the more likely you are to deliver predictable treatment. Many will (and did) agree with Kunal that the bulk of time spent on any implant case today should be focused on the planning, rather than the actual surgery.
Understanding your equipment extends beyond the imaging solutions to the implant system you choose. Effective use of scan bodies, for example, is vital for accurate impressions – where they are not properly seated, this can distort the restorative design and delay treatment progress. Where retrievability is important to a case, appreciating the potential for screw- or cement-retained restorations with your implant system is just as crucial.
Summarising the benefits of a digital workflow, Oliver suggested that technologies offered superior treatment outcomes by also improving communication between practice and lab. "The relationship between technician and clinician is paramount", he said, and modern dental software enhances this. SMOP, for example, makes case details more visible to both parties, supports efficiency and allows both professionals to stay in control.
Like anything, it is necessary to be appropriately trained in the digital workflow to really make it work for implants and to do so safely. Kunal highlighted the importance of case selection when using a surgical guide, for instance, as well as the experience of the clinician performing treatment. The imaging equipment implemented is also key – you need a system that caters to the cases you are treating, that is user-friendly and efficient. The support available from the manufacturer or supplier should also be considered, particularly for those who are earlier in their digital journey. Kunal even provided a checklist of sorts for those who are starting out to explore.
At the end of the session, the message was clear – treatment planning is the cornerstone of successful implant treatment (or any dental treatment for that matter).