01 Sep 2021
Insights from Dr Sami Butt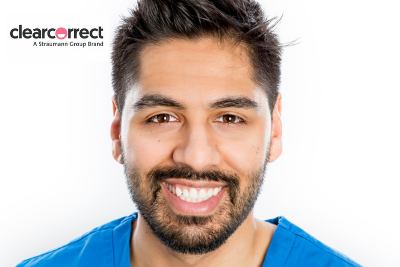 Dr Sami Butt will be speaking in the Private & Aesthetic Dentistry Theatre, presenting "Welcome to ClearCorrect®". He will be offering insight into how he has utilised the system in practice and what benefits can be enjoyed when providing orthodontics to patients. He says:
"I will provide an introduction to ClearCorrect® from the Straumann Group, discussing how the system works, how you submit cases for 3D treatment set-ups and what makes the ClearQuartz material so beneficial. I will also cover the different treatment options available and the advantages of the fully digital workflow when using the Trios® intraoral scanner from 3Shape.
"Finally, I will be sharing some of my cases and offering practical advice for colleagues interested in getting involved or developing their current skills."
Be sure to stop by the Private & Aesthetic Dentistry Theatre at 12:10 on Saturday 18th September!
For more information on ClearCorrect®, visit:
https://www.straumann.com/clearcorrect/en/home.html