Introducing Dr Mahmood Mawjee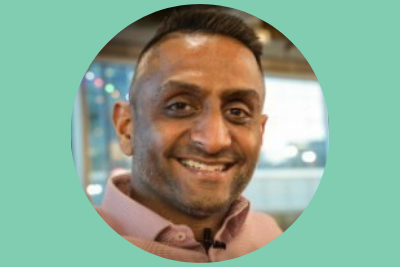 Putting the spotlight on the NHS & Business Theatre at the Dentistry Show London this September, we are delighted to introduce Dr Mahmood Mawjee.
Dr Mawjee will be presenting on a very pertinent topics for clinicians right now - "How dentists can stop worrying about litigation all the time". He comments:
"I will explore some practical solutions to help clinicians better manage the stress and worry less about litigation. I want to empower dentists to deal with the risks of litigation and create a healthier mental approach to potential complaints. I will offer some ideas and techniques that clinicians can implement from Monday morning when they return to their practices. It's about expanding their skillset to include effective coping mechanisms, improving their mental and physical health, and just helping them enjoy what they do once again. I will certainly be taking questions and would encourage delegates to get involved so we can have a really interactive session.
"Life is about being happy, but a lot of dentists are not. This is still a great profession, but it is stressful and dentists need to learn to deal with that aspect better. I aim give delegates one idea that could change their lives – don't miss my sessions at the Dentistry Show London!"
The Dentistry Show London 2021 will be held on Friday 17th and Saturday 18th September at Olympia London. Register for free here