25 Aug 2023
Mouth cancer: An update for the dental profession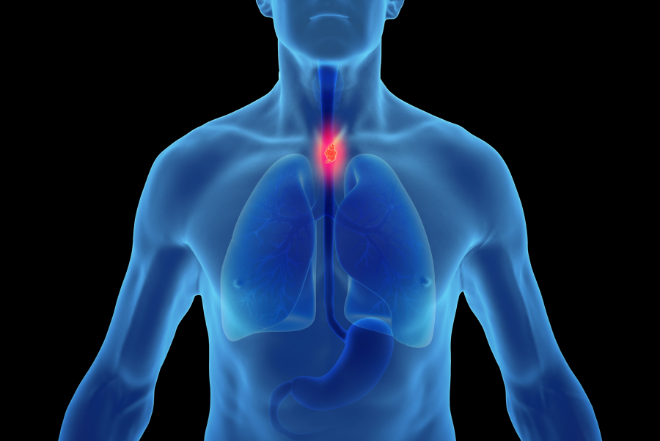 With over 8,800 cases of mouth cancer detected in the UK last year and 3,034 deaths attributed to the disease mouth cancer remains a major oral health concern that dental professionals and the general public need to be aware of.
Dentistry Show London has partnered up with the Mouth Cancer Foundation again for the 2023 edition of the event to provide delegates with crucial and potentially life-saving information on mouth cancer. Clinical ambassador for the Mouth Cancer Foundation Tripat Mahajan will be giving delegates an update on mouth cancer during her speaking session at the show. Experienced in maxillofacial surgery, orthodontics and restorative dentistry, Tripat is passionate about oral health promotion and is keen to help raise awareness of mouth cancer among dental professionals and patients alike.
Giving a preview of her upcoming presentation at Dentistry Show London, Tripat said, 'during my lecture, I will be giving an overall update on mouth cancer. The presentation will give an overview of the updated facts and figures regarding mouth cancer, and will also cover the common risk factors and how to carry out an effective history and screening. In addition, I will talk about the role of the dental team, and how dentists and dental practices can engage with patients to build an increased awareness of the disease.'
One way of increasing awareness of mouth cancer is by ensuring that dental professionals and patients are familiar with the signs and symptoms. The most common signs to look out for are mouth ulcers that do not heal within three weeks, white or red patches in the mouth, unusual lumps or swelling around mouth, head or neck, and persistent hoarseness. According to Tripat, 'raising awareness about the signs, symptoms and risk factors of mouth cancer can be done within the dental practice, and also on social media which can have a much wider reach. The more everyone engages in the conversation, the more that the public will increase their knowledge of the topic.'
Identifying mouth cancer while still in its early stages is critical as early detection can increase the chance of survival by between 50% and 90%. The best way to ensure early detection is by carrying out self-examination at home and attending regular dental check-ups. 'Raising awareness about self-checking is vital. This message is especially important for patients that are unfortunately not registered with an NHS dentist. They need to know when to ask for help.'
Regrettably, the lack of access to dental services in the UK poses a major barrier to the fight against mouth cancer. Cases may go undetected and advance to the later stages of the disease, carrying the potential for life-threatening consequences. Tripat notes that, 'access to dental care needs to be improved so that patients are able to see an appropriate professional before it is too late. Improving access to NHS dentistry is a very real challenge at the moment, and over 50% of mouth cancer cases are sadly being diagnosed in the late stages according to the Oral Health Foundation's 2022 'The State of Mouth Cancer UK' report. This massively affects prognosis, so it needs to be caught early.'
However, even better than the early detection of mouth cancer is the prevention of the disease altogether. Lifestyle factors such as smoking or chewing tobacco, drinking alcohol, and overexposure to sunlight are recognised as major risk factors for oral cancer. Changes in lifestyle choices can therefore play a vital role in reducing the risk of developing mouth cancer. Tripat notes that, 'it's important to raise public awareness about the risk factors, and give advice on smoking and alcohol cessation.' Human Papillomavirus (HPV) is another common cause of oral cancer, and Tripat believes that increasing awareness of HPV and getting adolescents vaccinated against it will also play a significant role in the fight against mouth cancer.
As clinical ambassador for the Mouth Cancer Foundation, Tripat is keen to highlight the important work being done by the charity. 'The Mouth Cancer Foundation is a leading UK oral cancer charity dedicated to raising awareness of mouth cancer and supporting those affected by it.'
As well as attending Tripat's speaking session at Dentistry Show London, delegates will also be able to visit the Mouth Cancer Foundation's stand on the exhibition floor to learn more about mouth cancer and the work that they charity does. One initiative that Tripat is particularly excited about is the Mouth Cancer 10 KM Awareness Walk From Home Series, taking place throughout October and November. 'This is a walk for the dental profession to raise awareness of mouth cancers. It is a great way to get involved and engage in the conversation.'
Aside from her work with the Mouth Cancer Foundation, Tripat is also looking forward to taking advantage of the networking and educational opportunities at Dentistry Show London. 'I am very much looking forward to meeting fellow colleagues within our profession. It's a great opportunity to catch up with familiar faces and meet new people as well. The talks look fantastic, especially those in the Aesthetic & Digital Dentistry Theatre, so I would like to catch some of those after my talk if I can! Finally, I am looking forward to seeing the trade exhibition and any new, up-and-coming innovations that I can potentially take back to my workplace.'
You can see Tripat Mahajan's session, 'An update on mouth cancer', on Saturday 7th October in the Enhanced CPD Theatre at Dentistry Show London.