Partners announced for Dentistry Show London 2022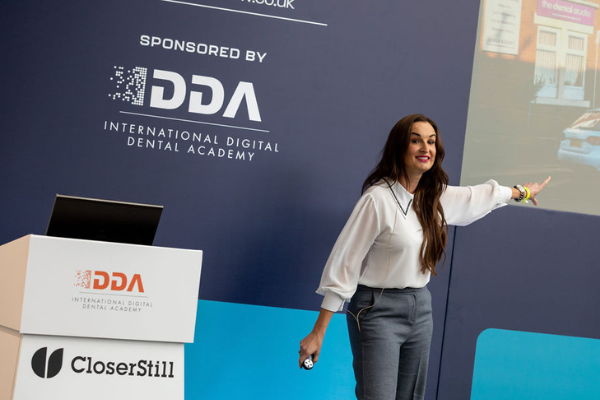 Dentistry Show London is only a few months away and we are delighted to once again be working with an array of professional associations, societies and charities to deliver an event of the highest calibre. Furthermore, among those organisations supporting lectures, sponsoring theatres and attending the exhibition, all members of the team will be represented and supported.
Dental care professionals (DCPs), practice managers and administrators, dental nurses, dental hygienists and dental therapists will all be able to connect with their respective professional bodies. There will also be educational organisations and academies renowned for their expertise in key areas of dentistry for dentists and practice owners, plus dental charities who do amazing work around the world will be on hand to share some of their latest achievements.
We are delighted to have so far confirmed:
• Association of Dental Administrators and Managers (ADAM)
• Bridge2Aid
• British Association of Dental Therapists (BADT)
• British Association of Dental Nurses (BADN)
• College of General Dentistry (CGD)
• Dentaid
• International Digital Dental Academy (IDDA)
• Oral Health Foundation (OHF)
Why is it so important to us that we continue to work with these and many other professional dental organisations?
Because they help us ensure we present the most relevant, diverse and high-quality programme we possibly can for the modern profession. They bring world-class speakers to the stage, provide authority on specialist topics and enable delegates to interact and find out more about their membership benefits in-person. With their existing members in attendance as well, this means we welcome an eclectic mix of professionals to the event to ensure interesting networking opportunities for all as well.
In addition, being able to connect with dental charities will give you access to exciting opportunities to travel, try something new and to give back to the community. Whether you're interested in providing oral health education projects locally or bringing essential dentistry to remote communities overseas, being able to meet with the charities, see what they do and how you can get involved is a great start.
Alex Harden, Group Event Director, commented:
"We are always so grateful to work with professional bodies and societies across dentistry. Their support is fantastic in helping us deliver the high-quality education and opportunities we strive to provide every time. Dentistry Show London 2022 will bring all the latest innovations, ideas and programmes available in the profession right now to the capital, where we hope to see thousands of visitors enjoy the 100+ hours of content on offer. I would like to thank all those organisations we have already confirmed collaborations with the show for their support and I look forward to working with even more before the event in October."