01 Sep 2023
A preventative approach to periodontitis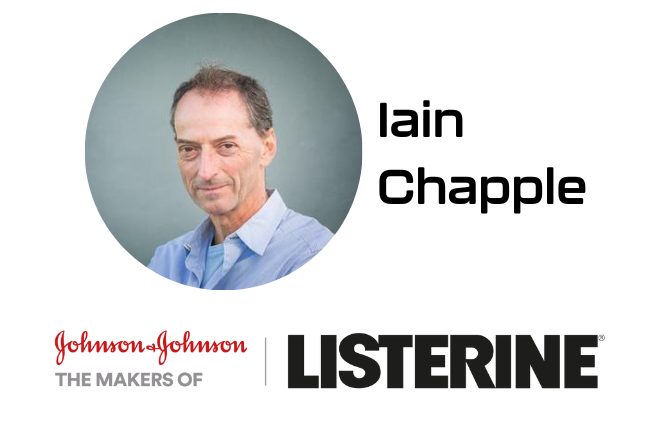 Speaking at this year's Dentistry Show London is Professor Iain Chapple from the University of Birmingham. Renowned in the field of periodontology, Professor Chapple's lecture will highlight the important role that behaviour change within oral healthcare teams will play in tackling periodontal disease. Two years after The Economist published an influential white paper highlighting the economic and societal benefits of taking periodontal disease seriously, the case for adopting a preventative approach to periodontitis has never been stronger.
We spoke to Professor Chapple to discuss his upcoming lecture and his predictions for the future of oral healthcare.
It's been just over two years since The Economist white paper on the societal and economic impact of periodontitis was published. What were the main lessons?
There were several lessons from this important white paper. Firstly, that models of periodontal care provision need to change to embrace prevention rather than perpetuate the 1960s repair model of intervention. The latter is extremely expensive, and whilst it still delivers a positive return on investment in all European countries that were modelled, the return on investment is an order of magnitude higher by managing gingivitis prior to its evolution to periodontitis. Secondly, neglecting to manage gingivitis actually reduced the number of healthy life years and increased the cost of oral care. Thirdly, the cost of periodontal care is almost unaffordable for those on low income, and the cost of accessing an oral healthcare professional is a barrier to care for many. Fourthly, medical and dental care need to be better integrated to help manage common risk factors and share information more effectively. Fifthly, better integration of medical and dental care may also encourage shared responsibility across healthcare disciplines to address unmet oral health needs in vulnerable and marginalised communities. Finally, and importantly, periodontal diseases are a barometer of health inequalities.
Do you see any evidence of things starting to change as a result of the white paper?
Things are indeed starting to change. A joint workshop held 12 months after The Economist white paper, between the European Federation of Periodontology (EFP) and the World Organisation of National Colleges and Associations of Family Doctors (WONCA), produced joint guidance on the importance of periodontal diagnosis and care for people with diabetes, cardiovascular diseases, and chronic obstructive pulmonary diseases. Public healthcare funders are starting to pay attention to proposed models for shared responsibility and care for non-communicable diseases of ageing and periodontitis, and I am aware of at least one pilot study running for early case detection of diabetes and pre-diabetes in general dental practices across the UK.
Your lecture at Dentistry Show London will cover the importance of behaviour change in oral healthcare teams. How do you think oral healthcare professionals and medical colleagues need to work differently, and what impact would this have on oral health?
We need to empower and incentivise oral healthcare and medical teams to focus on behaviour change, to help empower the public and patients to proactively engage in both dental and medical models of self-care. This requires risk assessment, risk factor control, coaching of patients in selfcare protocols for managing and preventing gingival inflammation. The impact on oral health would be substantial, improving healthy life years and reducing costs for patients in the medium to longer term by ensuring earlier diagnosis. Oral healthcare teams need to be risk assessing for diabetes and heart disease among others, and family doctors and pharmacists need a method to detect periodontitis without complex periodontal examinations, so that they can refer on to oral healthcare providers to support the medical care of their patients.
The need for a shift to prevention-led dentistry has been widely recognised, including by organisations like the WHO. What practical measures can dental practitioners implement on a day-to-day basis to promote prevention of periodontitis amongst patients?
Dental practitioners can make a huge difference by familiarising themselves with the 'phased care', or 'personalised patient pathway' that emerged from the BSA following a lot of work by the Office of the Chief Dental Officer, and which was approved by government. This shifts the remuneration model towards step-1 of care and towards prevention, and if practitioners and patients engage with this, significant additional remuneration is available for managing periodontitis. Utilising the entire oral healthcare team to maximise use of their scope of practice is also critical to ensure these approaches are cost effective. In addition, dental teams can start risk assessing for diabetes and pre-diabetes as recommended in the 2019 commissioning standard on dental care in people with diabetes.
What are the key messages you hope delegates will take away from your speaking session at Dentistry Show London?
That it is time to take gingivitis seriously, and that, by managing it, tooth loss can be prevented; that gingivitis has a systemic health impact that is measurable; that prevention is not only cost effective, but a more rewarding way to practice; that they can undertake risk targeted early case detection for diabetes and pre-diabetes in their practices – and that it works; and what the key recommendations are from the S3-Level clinical guideline in periodontal care.
Many areas of dentistry are rapidly evolving. Which developments in dentistry are you most excited about and what impact do you think these will have on the future of the profession?
The closer integration with medicine is exciting as oral healthcare teams will be far more engaged in overall health and wellbeing. The mouth is one of the most important parts of the body, but is all too often treated separately. It is, metaphorically speaking, time to put the mouth back into the body and start providing more holistic care for our patients, rather than fixing widgets.
The evolution of saliva diagnostics is also an exciting news area, as this will facilitate patient self-care. We saw this with COVID-19 and how patients and the public can engage with self-testing.
Finally, dental teams engaging with early case detection of non-communicable diseases is starting to happen, and the more enlightened Integrated Care Boards (ICBs) will commission such services in the future as they are cost effective.
What advice would you give to newly qualified dentists just starting out in the profession?
Be excited about what the future holds and keep an open mind to new developments and opportunities. Embrace change and new ways of working and you will be far more fulfilled in your work. Importantly, there are large positive changes afoot in oral care provision which will transform dental practice in a very positive way. So, I believe the future is very bright – dentistry is one of the least likely professions to be replaced by AI, but AI will change dentistry in a very positive way.
Professor Iain Chapple will be speaking in the Clinical Excellence Theatre on Friday 6th October at this year's Dentistry Show London at ExCeL London.