31 Aug 2023
A who's who of dentistry and it's free to you!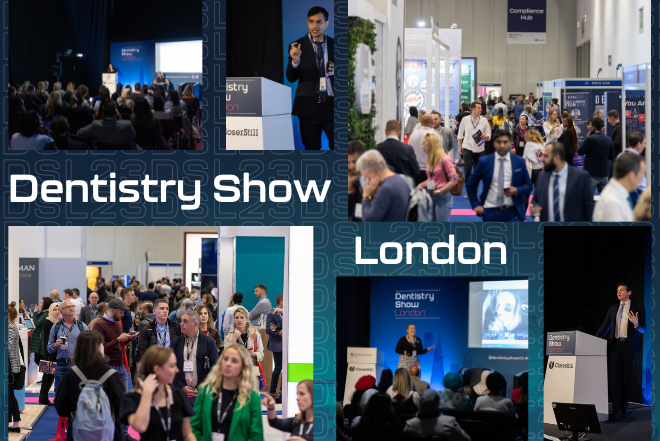 Following the resounding success of Dentistry Show London (DSL) 2022, we are delighted to begin the countdown to the 2023 event, to be held on Friday 6th and Saturday 7th October at ExCeL London – with only 6 weeks to go!
Expected to be bigger and better than ever before, we anticipate over 3,000 dental professionals will join us free of charge, to make the most of 180-plus exhibitors and over 100 speakers, not forgetting the 100 hours of Enhanced CPD opportunities.
Whatever your role in the dental team, wherever you are in your career, and no matter your areas of interest, there is something for you to get excited about at DSL 2023.
For the conference programme, choose from a variety of thought-provoking topics all relevant to modern dental practice and being showcased in our multiple theatres, including:
Clinical Excellence Theatre– supported by Johnson & Johnson Ltd., the makers of LISTERINE®
Aesthetic & Digital Dentistry Theatre – supported by the International Digital Dental Academy (IDDA)
Practice Owners & Business Management Theatre
Enhanced CPD Theatre – supported by the College of General Dentistry.
Plus, don't miss out on two brand new theatres – the Dental Care Professionals Hub and the DSO Growth Workshop - nor the extensive exhibition.
Speaking about the forthcoming Show, Alex Harden, Portfolio Director at CloserStill Media, commented: 'DSL has a proven record of being the premier dental event in the UK and 2023 will be no exception, bringing together the very best of what is on offer in dentistry, both at home and abroad.'
She continued: 'We're excited to share it all with our visitors, who can revel in the opportunity to share and gain further clinical expertise, increase understanding of the latest innovations, and walk away with high-quality eCPD hours.'
Don't miss your chance to register for your free delegate badge, which will give you access to the show on both days.