06 Sep 2023
Setting clear goals for dental practice growth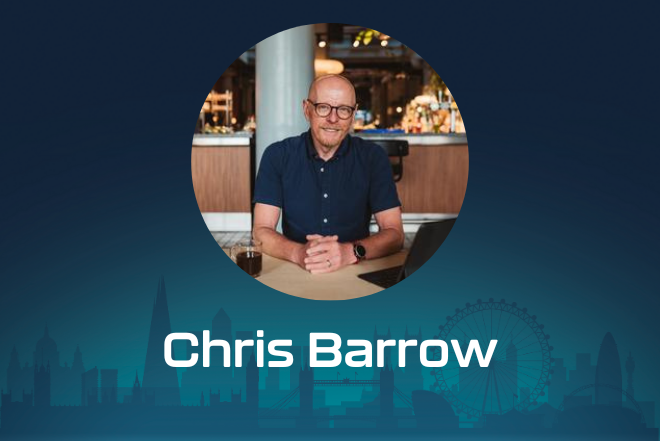 An exciting new addition to the agenda at this year's Dentistry Show London is the DSO Growth Workshop. With content specially designed to help practice owners build a strong portfolio of dental practices, expert speakers will discuss the journey from acquisitions to growth, covering topics such as identifying suitable acquisition targets, financial planning and effective marketing strategies.
A highlight in the DSO Growth Workshop this year will be Chris Barrow's session on setting clear goals for dental practice growth. Having worked with the dental profession for over 30 years, Chris is well known as a dynamic dental business coach, helping dental businesses to expand and grow their profits. Chris' session at Dentistry Show London will help delegates understand how to establish clear and achievable goals which will help them to accomplish their growth targets.
We caught up with Chris to find out more.
You'll be speaking at Dentistry Show London about setting clear goals for dental practice expansion. Can you give us a brief overview of what you'll be covering during your session?
I'd like to make my session equally useful for those who are starting their ownership journey and those who are expanding an existing business.
I'll be addressing the important differences between strategy and tactics – knowing where you are going (beginning with the end in mind you might say), and the knowing what resources you will need to get there (the most important of which are time, money, and people).
Who will this talk be useful for and why?
This talk will be useful for anyone who aspires to open or buy their first dental business; anyone who wants to add more chairs under an existing roof; anyone who wants to grow additional locations for their business through squat and/or acquisition; anyone who wants to convert from NHS to private or grow private sales alongside an ongoing NHS commitment.
What do you hope that delegates will take away from your speaking session?
A very practical guide to the steps necessary for successful goal-setting and planning across 5 key areas of dental business:
Financial modelling
Marketing
The patient experience (including digital workflow)
Operational systems
Leadership and management
Apart from your own speaking session, what else are you looking forward to about attending Dentistry Show London in October?
I'm very much looking forward to the show and the opportunity to connect and network with friends old and new.
Don't miss Chris' session, 'Setting clear goals for dental practice growth', in the DSO Growth Workshop on Saturday 7th October at 09:30 at Dentistry Show London, taking place on 6-7 October at ExCeL London.