30 Aug 2023
A technician's perspective on implant abutments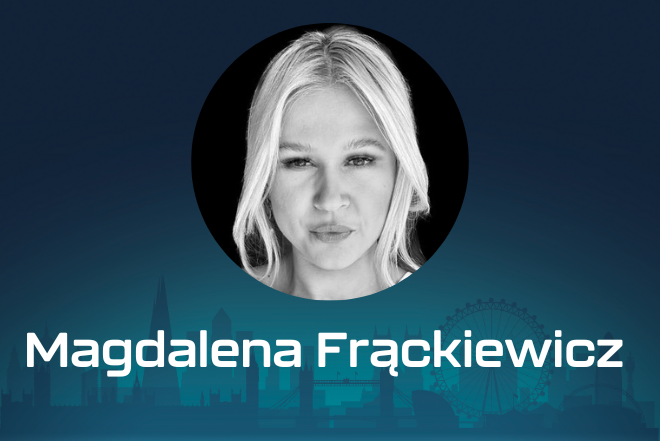 Magdalena Frąckiewicz will be giving a dental lab's perspective on implant abutments during her speaking slot at this year's Dentistry Show London. Having qualified as a dental technician in 2012, Magdalena currently works as a dental lab manager at Steve Butler Dental Ceramics. She maintains a special interest in implant work and is passionate about creating beautiful smiles for her patients.
During her lecture in the Aesthetic & Digital Dentistry Theatre, Magdalena will explain which different types of implant abutments are currently available, and how to choose the right solution for a patient. We caught up with Magdalena to find out more.
You will be giving delegates at this year's Dentistry Show London a dental lab's perspective on bases on implant abutments. Can you give us a brief overview of what you will be covering during your speaking session?
During this talk I will explain the key differences between custom and stock abutments, and how to obtain the best outcome for the patient. An observed trend in dentistry at the moment is the use of non-cemented implant crowns, and during my talk I will also share some key considerations regarding the use of this implant option.
I will also discuss a number of use cases and solutions developed, explaining the differences between alternative milling companies and what they are offering at the moment.
Who will your talk be useful for and why?
The aim of this talk is to help attendees gain further knowledge and expertise in how to choose the best implant abutment solution, both for the patient and the practitioner. This talk will therefore be useful for anyone interested in implant solutions, and I am confident that both dentists and technicians will gain something from this talk.
Why do you think this is an important topic to cover?
The human teeth were designed to last a lifetime, yet sometimes they do not. Tooth loss can occur for a variety of reasons, be it accidentally due to an injury, or naturally due to lifestyle choices. Replacing missing teeth is crucial to a person's oral and general health as when a person loses a tooth, not only is their chewing ability affected, but un-replaced teeth could lead to subsequent problems with other teeth, and even further tooth loss. It is therefore very important to help clinicians and technicians choose the best solution for their patients.
Apart from your own speaking session, what else are you looking forward to about attending Dentistry Show London in October?
I am interested in everything that is new and emerging in the field of dentistry, so I always enjoy visiting the trade exhibition at the show to see what new solutions and innovations are on offer. I am also looking forward to meeting people with similar interests and who share my passion for dentistry.
Don't miss Magdalena's session on implant abutments in the Aesthetic & Digital Dentistry Theatre at this year's Dentistry Show London, taking place on Friday 6th and Saturday 7th October at ExCel London.