23 Sep 2021
The industry re-connects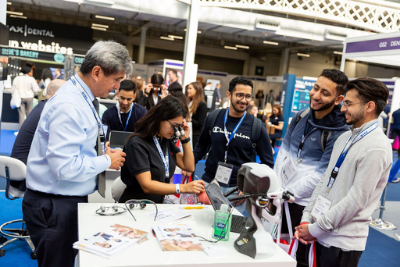 The power of networking cannot be overstated when it comes to business – especially the business of dentistry. As live events slowly return, the profession and the industry are making the most of the various advantages these bring.
The Dentistry Show London 2021 was the first major live event in nearly two years, enabling the dental community to finally come together in a professional setting in-person. Despite it being the first conference of its size to return, many attendees were more than happy with the outcome. The show welcomed 2,000+ delegates, who attended to gain enhanced CPD, hear from some of the world-class speakers across the lecture programme and meet the 150+ dental manufacturers, suppliers, training providers and associations on hand.
Sarah Gardiner, Events & Educational Courses Manager for the Straumann Group, was impressed by the event and pleased with the outcome for her team:
"It was really nice to be back face-to-face again, seeing some colleagues in the industry and our customers. We weren't sure how it would go, being the first show since Covid, but the promotion we had via CloserStill Media before the Show seemed to be received well. The event provided lots of good educational content and lectures, plus there was great organisation leading up to event and CloserStill Media were great to work with. Whilst numbers were lower than we would normally expect, the quality of the delegates attending was high – we had some good conversations with the right people and a constant flow of visitors to our stands throughout the two days. The highlights have been talking to potential new customers and demonstrating the equipment to people face-to-face. Many delegates were saying the lectures were good and how nice it was to be back at a live exhibition. Everyone seemed very upbeat that came to the stand and engaged."
David Hands, Director of CosTech Dental Laboratory, commented:
"It's very nice to be back. It's been nicely busy and we've got some good leads. More dentists are interested in the lab side."
Marco Zacchino, Territory Manager at Sweden & Martina, said:
"Overall, the Show has been good! Delegates have absolutely been very positive and the event has been well-organised. It is always a nice experience to attend a show in this field, so I would definitely recommend it to others for the future."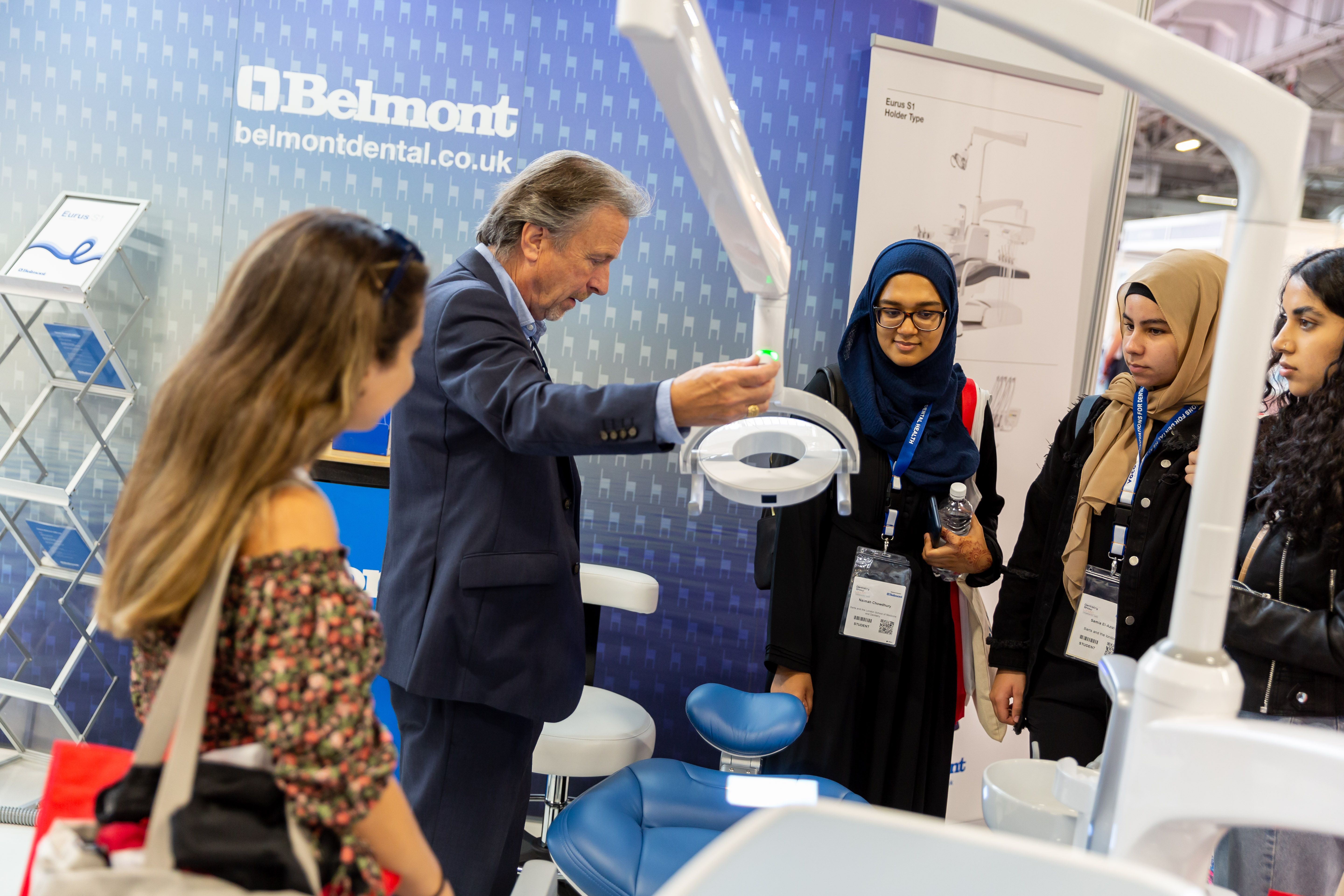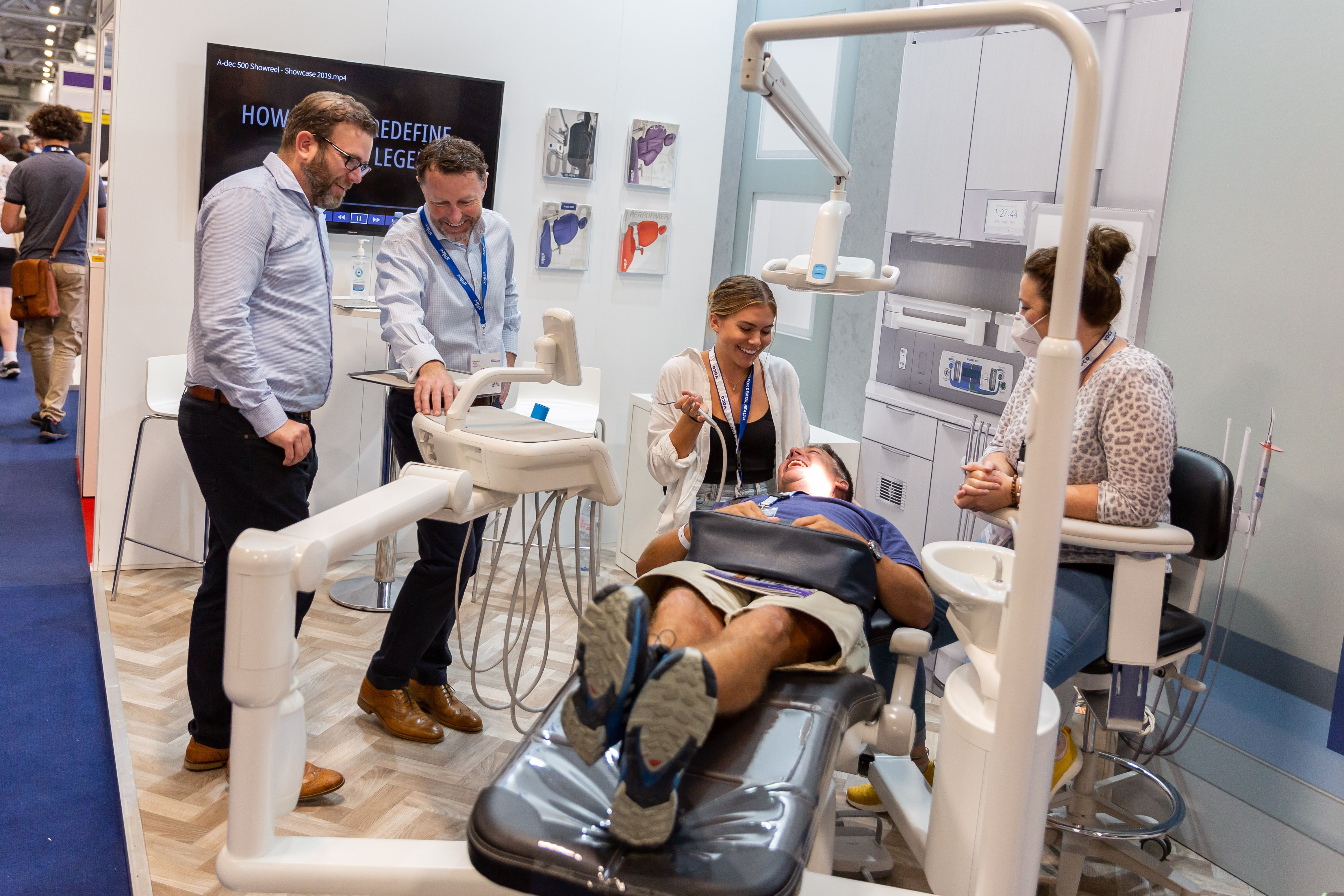 Caroline Cross, Product Manager for Orthodontics with ClearCorrect, added:
"The show was really good for us. It was great to finally be able to catch up with customers and friends in the industry and to speak in-person. We were impressed with the volume of delegates, especially given that it was the first live event in a while. We got some useful leads from conversations on the stand and so it has certainly been worth our time attending."
Exhibitors weren't the only ones to offer positive feedback. Uday Georgis, dentist at Cader Dental Practice, said:
"I am really impressed with the show and surprised on how many exhibitors came this year after stopping because of Covid."
Juliane Scandian, Principal of Sorriso Design Dental Clinic agreed:
"After a long pandemic, I was looking forward to meeting colleagues and discovering new products. The Dentistry Show London was well-organised, not only with all the safety measures but also to welcome the dental team to a 'new normal'. I'm really enjoying seeing everyone's happy faces!"
Once again highlighting the benefits of networking face-to-face, Isabel Johnston of Communications Consultant commented:
"It's great to be back at my first face-to-face event in nearly two years. The show is buzzing and I've met some great contacts already. It's great reconnecting with the industry. Thanks for setting up such a professional and well-organised event."
Offering a similar sentiment, Kate Ford of Rudlings Solicitors LLP added:
"Good set-up, networking is really easy as there are great facilities for this in terms of the bars and coffees hubs."
For professional organisations and associations, the event also provided a chance to meet with members and raise awareness of what they do among the wider profession. Miranda Steeples from the BSDHT said:
"We're here to reconnect with the members, check out what's going on, find new ideas and form bonds with new organisations."
The Dentistry Show London 2021 was an excellent start to the return of live events in dentistry, enabling the trade to once again engage with practice and lab team members, associations and partner organisations, in-person. As confidence continues to grow and business owners look to invest further in their facilities, team and patients, dentistry remains on course for a strong recovery from Covid.
We would love to see you again next year! We haven't opened registration just yet, but if you register your interest now you will be the first to know when we do.
The great news is that you don't have to wait until October to see us next. We also run the British Dental Conference & Dentistry Show Birmingham which will take place on 13th &14th May at the NEC Birmingham. We hope we will see you there too!