09 Jun 2021
The Profession Unites Once Again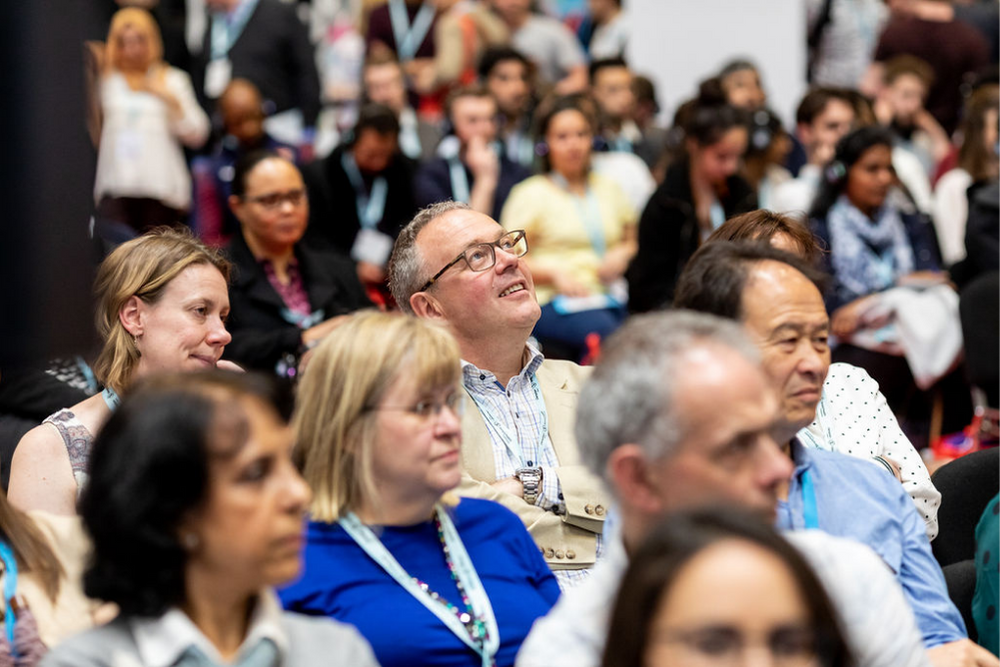 It has been over 18 months since the last professional live event in dentistry. This means that you and your team have had to go it alone on the front line of your local community. Opportunities to access the support you need to grow, to meet with others in the industry, to learn from experts in their fields and to discover cutting-edge technologies in the flesh have therefore been scarce.
But now, we're back! The Dentistry Show London is set to be an even more important event in the dental calendar this year and we are doing everything we can to bring you up to speed. We are ready to help you and your entire team with the information, guidance, innovation and inspiration you need for whatever comes next.
The 2021 event is brought to you by CloserStill Media – who you'll already know as the name behind the British Dental Conference and Dentistry Show in Birmingham, in collaboration with the BDA. Newly formulated, the Dentistry Show London 2021 has been designed in close collaboration with the profession to deliver an exciting event that offers everything you need to boost your business and ensure the long-term success of your practice.
Together at last
We all know that teamwork is crucial within the practice to ensure the highest standards of patient care and streamlined professional workflows. More than this, the dental profession has always been a community, where individuals and teams share knowledge and experiences for the advancement of the industry as a whole. The chance to come together as an industry will enable everyone to discuss their experiences during lockdowns and since. It will likely be reassuring for many people to confirm that they were not alone in facing the challenges that came up within their practices.
In addition, this engagement will allow individuals and teams to learn from each other, to gain practical ideas from others on how to improve their own protocols and, ultimately, the safety and quality of the patient care delivered. The sense of community that has existed in dentistry for many decades is now stronger than ever and it will remain an invaluable pillar of support as we all look to the future.
Paving the way
And what might that future look like? While it's still too early to predict how the next year will unfold, there is certainly now more positivity and optimism than we have seen for some time. For instance, several trials of larger social events in the UK and around the world have been quite successful. They have set the precedent for upcoming gatherings, enabling industries to resume group activities and events in the safest and most efficient possible way.
The Dentistry Show London will be applying all the best practice guidelines, rules and recommendations from these trials to ensure the health, safety and peace of mind of all in attendance. We will do everything we can to protect delegates, exhibitors, speakers, support personnel, stand builders and venue staff, implementing carefully designed protocols and providing the space and tools individuals need to enjoy the show in a safe and comfortable way.
What's new for the Dentistry Show London 2021?
There will be no shortage of learning and networking for professionals at the event in September, with some really exciting features to make the most of. Firstly, there will be seven dedicated lecture theatres providing focused education in an array of pertinent areas within dentistry. These will be:
Private & Aesthetic Dentistry Zone
Corporate & Laboratory Update Theatre
NHS & Business Theatre
Compliance Hub
Enhanced CPD Theatre
Clinical Excellence Theatre
Digital Dentistry Theatre
Across the seven show theatres, there will be 100+ hours of enhanced CPD covering a broad range of relevant topics. Lectures and interactive sessions will be presented by over 100 speakers, including highly experienced GDPs, specialists, digital experts and real pioneers in their field. To name just a few, don't miss:
Adele Johnson
Ash Parmar
Barry Oulton
Chelsea Stewart
Chet Trivedy
Harry Singh
Jalpesh Patel
Mahmood Mawjee
Mark Topley
Reena Wadia
Simon Gambold
Whether you're looking to develop your clinical skills, source new technologies, seek tailored advice from product experts, build professional relationships or gain inspiration to accelerate the growth of your business, the Dentistry Show London has something for you! In fact, it will offer all the information, industry updates and support you need to take total care of your dental practice. There will also be several exciting features to look out for throughout the exhibition. Browsing trade stands can be thirsty work, so you may be interested in stopping by the Durr Dental Beer and Bubble Bar or the Belmont Bucks Fizz Bar.
Why attend?
First live event in nearly two years
Conveniently located in London
Extensive educational programme with seven theatres and 100+ speakers
Content for all members of the team
100+ hours of Enhanced CPD
Various, in-person networking opportunities
140+ world-renowned exhibitors
Completely free for delegates to attend!
United and thriving
A united dental profession is a thriving dental profession. It may have been some time since we were last able to come together in person, but we are now officially back in business. The Dentistry Show London 2021 is one event you and your team do not want to miss!
Dentistry Show London 2021
Friday 17th and Saturday 18th September
Olympia London