01 Sep 2021
What is Smile in a Box?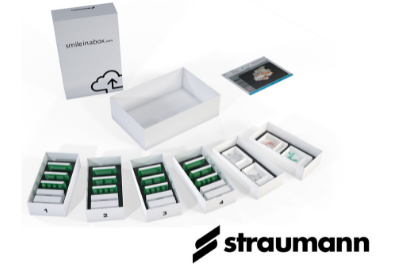 Make life simple with Straumann® Smile in a Box – the solution that delivers everything you need to complete your workflow, literally in one single box.
A digital, modular, integrated treatment planning and manufacturing service that caters to various surgical and prosthetic indications. It's the perfect option for any clinicians who would benefit from outsourcing part of their workflow to a trusted partner.
Streamline daily protocols, save time, deliver excellent patient care and prepare for business growth. Have a chat with the Straumann Group team to find out more!
For more information on the Straumann® Smile in a Box, visit https://www.straumann.com/digital/en/discover/smile-in-a-box.html