06 Sep 2021
Why pay more?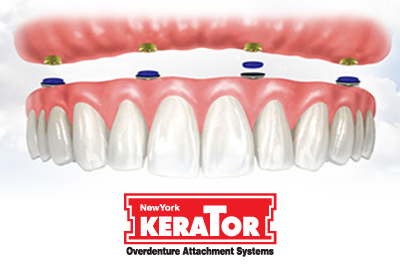 Trycare supply the Kerator Overdenture Attachment System, available to fit all the most popular implant systems it is lower priced than any competitor!
Supplied either straight or with a 15° angulation, Kerator abutments have the lowest profile of any overdenture attachment (just 1.48mm) which makes them easier to place in limited space. Available with soft tissue cuff heights from 1 to 6mm and a choice of retention levels, Kerator overdenture attachments provide excellent retention so that patients can enjoy the comfort and denture stability that will transform their lives.
Other advantages include a plastic carrier that provides safer handling and easier placement, plus easier visual checking of the implant's alignment. Dual-retention which enables increased retention as well as easier pivoting in any direction. Self-alignment which automatically centres the male on the housing attachment, allowing patients to easily seat their overdenture. An extended range of male attachments, which allows for insertion up to 40° of implant divergence, and a 15° angled abutment to further extend the allowable divergence. A dual undercut metal housing that provides sturdier retention within the denture acrylic.
Kerator is supplied in an all-in-one package that contains everything you need at an extremely competitive price.
For more information about Kerator overdenture attachments please contact your local Trycare Representative, call 01274 885544 or visit www.trycare.co.uk/kerator