02 Sep 2021
Discover the 20-minute solution to parafunction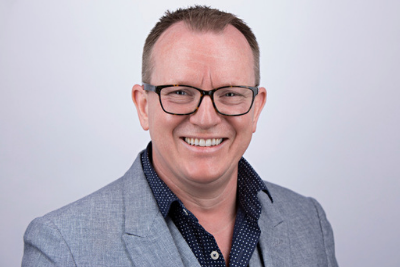 Few dental issues can be solved in 20 minutes, but there are some very effective – and quick – solutions that can be implemented to better manage some conditions. It seems that parafunction may be one example, which Dr Barry Oulton will be explaining in further detail as part of his lecture at the Dentistry Show London this September.
Barry, Owner of The Confident Dentist Academy Ltd and Clinical Lead at Haslemere Dental & Implant Clinic, offers some background information to show why this is such an important topic for dental practitioners to consider today:
"Parafunction is the biggest cause of problems in dentistry. Most people who parafunction, don't realise that they do. Studies that most people in the industry quote state that 26% of the population parafunction. In actual fact, this is closer to 96%.
"This is a poorly taught topic in undergraduate education and so many clinicians
focus on symptoms of the condition rather than signs – which is partly why the reported figures are so low. If we were to concentrate on the signs and do some early interventive treatment, such as a removable Sci device, then we would reduce the number of patients that suffer. The goal is to shift people into more want-based dentistry, rather than keeping them in needs-based dentistry for a condition that can be easily managed with the right knowledge and tools."
Barry's session, entitled "The 20-minute solution to Parafunction", will be delivered in the Private & Aesthetic Dentistry Theatre at the Dentistry Show London – sponsored by S4S Dental. It will highlight the prevalence of bruxism in the UK, as well as offering a simple, effective and potentially life-changing treatment within 20 minutes that has been proven to work for more than 10 million patients worldwide.
Reflecting on what he hopes delegates will take away from his session, Barry comments:
"I hope colleagues take away a new understanding of how important it is to consider parafunction. The session will show how easy it is to treat parafunction for the majority of suffers and this can be a huge practice builder. The ability to deliver an effective and reliable solution for parafunction is a substantial income generator that will benefit the practice, whilst serving patients at a very deep level. Ultimately, everyone is a winner."
The Private & Aesthetic Dentistry Theatre will be one of seven features at the Dentistry Show London, which provides the first opportunity for professionals to enjoy face-to-face interaction on a large scale since the pandemic broke out. This makes it a great place to learn and network. Barry offers his final thoughts on the event:
"The Dentistry Show London is an opportunity post-pandemic to mix with real human beings, gaining knowledge and understanding in a range of areas. It is also a chance to see new products, alongside long-term successful products. It's well run, well organised and I highly recommend attending!"
London Dentistry Show 2021
Friday 17th and Saturday 18th September
Olympia London
Register for free at https://london.dentistryshow.co.uk/