18 Aug 2021
Find out who's in our speaker spotlight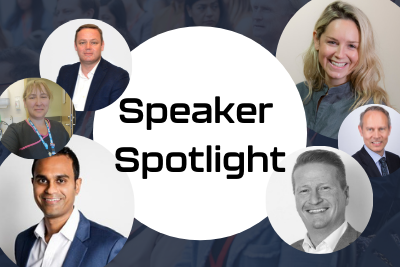 Speaker spotlight. With more than 120 industry-leading speakers taking to the podium, igniting discussion and engaging in debates, you can join important conversations in the profession right now. You can also look forward to hearing from some of the biggest names in dentistry, learning from them and gaining valuable insight into their areas of expertise – no matter what role you play within the dental team.
Don't miss:
Andrea Johnson, Andy Sloan, Anthony Laurie, Ashish Soneji, Chris Barrow, Eddie Coyle, Harry Singh, Jalpesh Patel, Kevin Lewis, Les Jones, Lottie Manaham, Mark Topley, Patrik Zachrisson, Paul Tipton, Simon Gambold, Tracey Stuart
About his session, "The 20-minute solution to Parafunction", speaker Barry Oulton comments:
"I hope colleagues take away a new understanding of how important it is to consider parafunction. The session will show how easy it is to treat parafunction for the majority of suffers and this can be a huge practice builder. The ability to deliver an effective and reliable solution for parafunction is a substantial income generator that will benefit the practice, whilst serving patients at a very deep level.
"The Dentistry Show London is an opportunity post-pandemic to mix with real human beings, gaining knowledge and understanding in a range of areas. It is also a chance to see new products, alongside long-term successful products. It's well run, well organised and I highly recommend attending!"
Offering something completely different in his session, Paul Wilkinson says:
"I will explore recent goodwill surveys and compare the report recently released by NASDAL with our own data. I will also consider what matters for the valuation, what is included and what isn't. The aim is to help potential vendors build value in their business and understand which numbers they should be paying most attention to such as what operating costs have most impact on the business' bottom line. There will be some really interesting information for anyone looking to become a first-time buyer as well – the better you understand the entire process, the more prepared you will be for a successful transaction when the time comes."
This is but a glimpse of what you can expect at the Dentistry Show London 2021. Check out the full speaker list and programme on the website at
https://london.dentistryshow.co.uk/
!