02 Sep 2021
Making mechanical preparation more predictable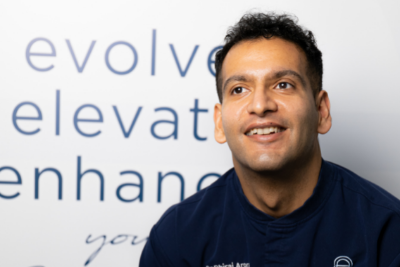 The Dentistry Show London caters for the entire dental team, regardless of role, discipline or career experience. A comprehensive educational programme will be presented, including sessions that cover dental implantology, orthodontics, oral hygiene, periodontology and more.
For any budding or experienced endodontists, Dr Dhiraj Arora will be sharing his extensive experience to help colleagues enhance their management and navigation of root canals. Dhiraj completed a Masters in Endodontics at Barts and The Royal London and has since developed a primary research interest in the use of CBCT and digital imaging in endodontics. He has been involved with training and mentorship within the field for many years, currently working as an Educational Supervisor for the London Deanery. Dhiraj also runs a successful teaching institute – EvoEndo.
He comments:
"The key challenge of providing endodontic treatment is determining the correct length of instrumentation without causing perforations or ledges in the canal. Other difficulties are faced in ensuring that the root canal is not blocked during preparation, as well as gaining access to the entire root canal system.
"To overcome these challenges, it is important to learn how to effectively develop a glide path that will allow rotary or manual instruments to work better and more predictably. It is just as important to understand the materials you are using for mechanical canal preparation and their properties, as it is to choose the right motor."
Dhiraj will be speaking within the Private & Aesthetic Dentistry Theatre, sponsored by Coltene. His session, entitled "Mindful mechanical preparation", will explore mechanical preparation and its relevance in root canal treatment, as well as the properties of nickel-titanium and both its benefits and advantages for endodontic instrumentation. He continues:
"I will discuss some cutting-edge protocols designed to help clinicians avoid the aforementioned issues. I will focus on the benefits of the CanalPro™ Jeni motor – which I use in combination with the HyFlex™ EDM files. It features a built-in apex locator, which means the clinician knows where they are in the canal at all times, further reducing the chance of under or over preparation.
"Aside from showcasing the product itself, I'll explore how the motor works, what it does that others don't and what makes treatment using the technology so predictable. The session will also provide an overview of the treatment process, offering some practical hints and tips along the way. I hope it will be beneficial for any GDPs who are looking to improve their skills and confidence in endodontic treatment."
As to why he would encourage clinicians to attend the Dentistry Show London, Dhiraj adds:
"My main philosophy has always been centred around continued learning and growth – any opportunity to learn is an opportunity to grow as a practitioner. This event and others like it provide a chance to hear lots of opinions and ideas from different experts, all under one roof. A huge benefit for all who attend."
Dentistry Show London 2021
Friday 17th and Saturday 18th September
Olympia London Register for free at https://london.dentistryshow.co.uk/