18 Aug 2021
Programme highlights to keep an eye out for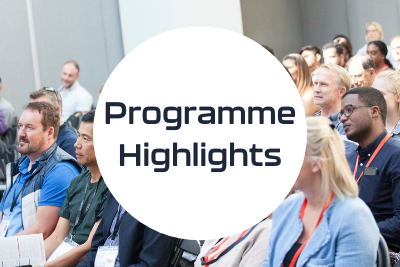 The Dentistry Show London has been designed to offer total care for your dental practice. Whether you or your team want to develop your skills, your business needs a boost or you're looking to upgrade your technology, we have something for you!
Don't miss:
7 show theatres catering to all your clinical and business educational needs
100+ exceptional speakers, including many internationally-renowned names
140+ exhibitors showcasing cutting-edge innovations and technologies
100+ hours of engaging and highly informative educational content
2,500+ visitors and the many networking opportunities this brings
The dynamic programme will be delivered through specific theatres dedicated to key areas of the profession and topics. These are the Private & Aesthetic Dentistry Theatre, NHS & Business Theatre, Clinical Excellence Theatre, Enhanced CPD Theatre, Digital Dentistry Theatre, Compliance Hub and Corporate & Laboratory Update Theatre. Sessions cover everything from clinical skills and capabilities to state-of-the-art technology, business planning and support, core CPD topics and so much more. There are plenty of chances to get involved, interact with speakers and colleagues, ask questions and share your own views and experiences as well. It's time to get back in the game!
Find out more at https://london.dentistryshow.co.uk/ .
Exhibition
Complementing the extensive education and CPD will be the trade floor, with more than 140 exhibitors in attendance. The dental community's leading experts in technology, products and services will come together to offer knowledge, advice and experience, ultimately helping you to optimise your workflows, your job satisfaction and your patient care. Watch live demonstrations and even get hands-on with some of the innovative technologies and materials on display to help you make the right decisions for you and your business. The goal is maximum return on investment and this exhibition floor will be the perfect place to make that a reality.
Among the many exhibitors will be:
Adec
Acteon
Align Technology
Belmont
CQC
Carestream Dental
Christie & Co
Colgate
Colosseum Dental
Coltene
DD
Dentaid
Dental Monitoring
Durr Dental
GC UK
GSK
Henry Schein Dental
Ivoclar Vivadent
MDDUS
Optident
Planmeca
Shofu
Software of Excellence
Straumann Group
Tipton training
Voco
Need product advice? Looking for new training opportunities? Preparing for a change in business ownership? The experts are on hand! Check out the full exhibitor list at https://london.dentistryshow.co.uk/exhibitor-list.
If you haven't already, register today! Time is fast running out!
https://london.dentistryshow.co.uk/
.